About Castellum
Strategy and value creation
The strategy establishes the company's strategic orientation, priorities, and goals. The strategic plan is reviewed annually by Executive Management before subsequent approval by the Board.
A strategy that creates value
Castellum's strategy is based on three perspectives: the company, the tenants, and the community. The focus is on further strengthening relations with priority customer segments, developing our customer offering, and improving our asset and development portfolios.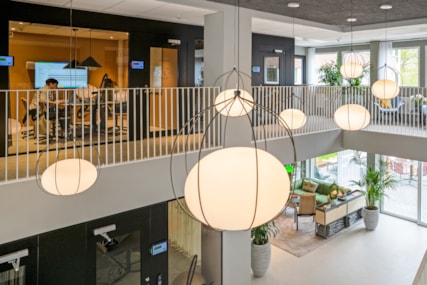 Vision
Beyond expectations.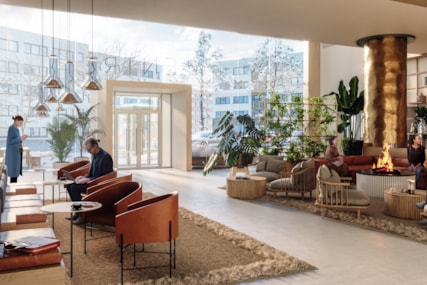 Mission
Creating workplaces where people and enterprises thrive.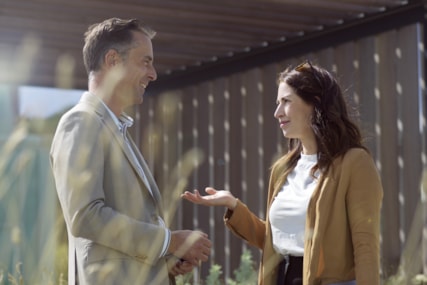 Business concept
We create successful and sustainable workplaces in Nordic growth regions by really keeping close to customers, while staying on the cutting edge of innovation and expertise.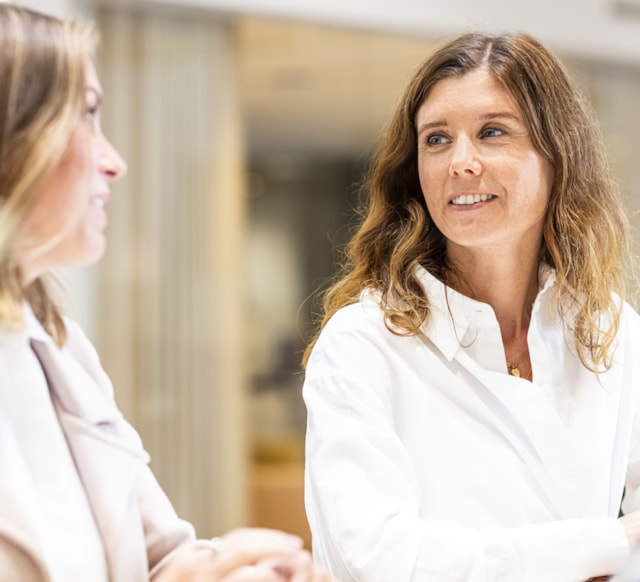 The Castellum Spirit
The Castellum Spirit shows the core values that guide Castellum in its daily activities.
Business-focused
Committed
Courageous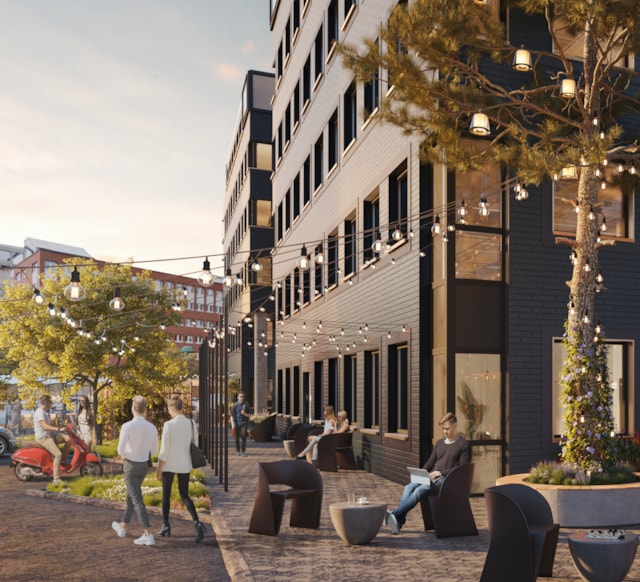 Objectives 2025
During the 2023–2025 strategy period, Castellum will create a new uniform organisation that is built for future growth. A clear objective and a robust culture will permeate the entire operation.
The strategy for 2023–2025 is based on Castellum's objectives for 2025:
Long-term goals: vision, mission, and business concept.
Financial target of 10 per cent annual growth in income from property management at low financial risk.
Annual growth of 10 per cent in income from property management, measured in SEK per share.
Loan-to-value ratio that does not permanently exceed 40 per cent.
Interest coverage ratio of at least 300 per cent.
Operational targets have been updated to describe Castellum's continual efforts towards what the company is to become.
Overall targets
10% annual growth in income from property management, SEK/share
Operative goals
The company of choice
Castellum will be the commercial company of choice for business and the public sector by developing and offering the sustainable meeting spaces and work places of the future, where organisations can grow and become attractive employers.
The Nordic region's leading property management company
Castellum will be the Nordic region's leading property management company that makes daily life easier for our customers through local presence, sustainable property operation and leading-edge digital solutions.
Attractive and leading employer
Castellum will be a leading company and an attractive employer by focusing on our employees with clear values and having a robust culture with clear values.
Business model
Investing in and developing commercial premises managed by a decentralised and customer-centric organisation. Castellum focuses on cash flow and operates with low financial risk.
Castellum's strategy
How we are building a sustainable society
The strategy establishes the company's strategic orientation, priorities, and goals. The strategic plan is reviewed annually by Executive Management before subsequent approval by the Board. The purpose of the strategy is to optimise the preconditions for Castellum to deliver on the company's overall growth targets and to create shareholder value. An additional purpose is to ensure that Castellum is the most sustainable property company in Europe and a major player in the efforts to build a sustainable society.
The strategy stipulates that Castellum is to create attractive meeting spaces and workplaces for the people working in Castellum's premises. Castellum's customers comprise the 6,000 companies that are tenants and the 400,000 people who work in Castellum's premises. Based on our tenants' needs, Castellum will continue to develop attractive, flexible and sustainable offerings in offices, public sector properties, and logistics.
The strategy describes how the desired objectives are to be attained. The property portfolio will be developed in the capitals, growth cities and attractive logistics markets of the Nordic region. This is how the company, its tenants, and society will develop.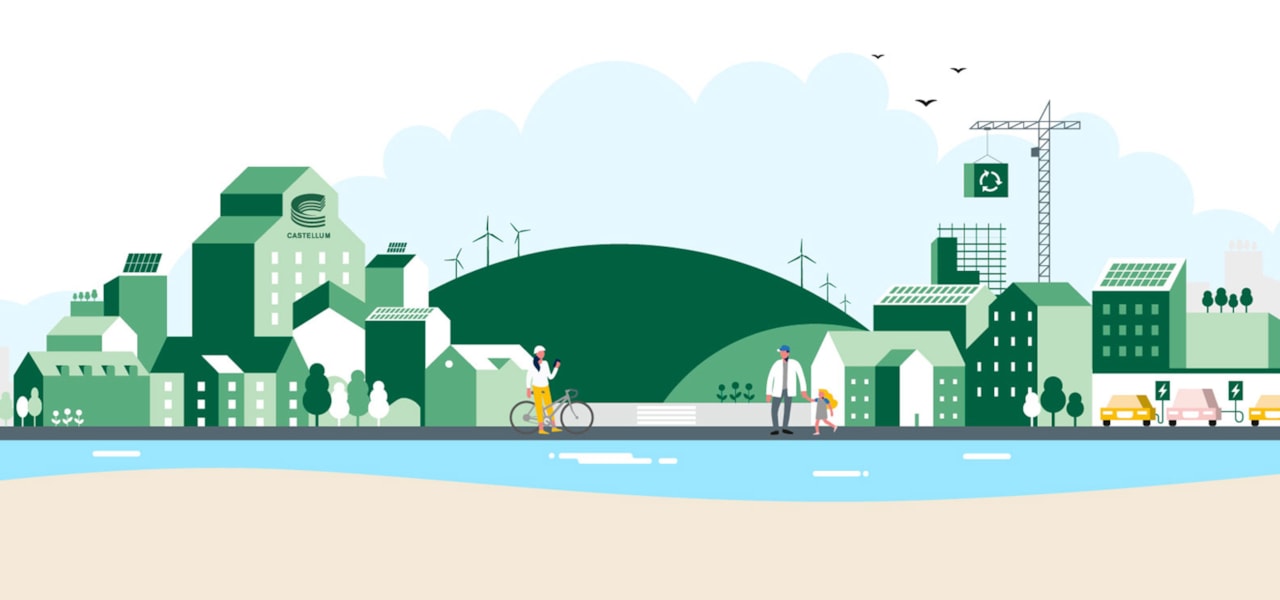 How we create value
Value creation model
This is a description of how Castellum creates sustainability values in its operation. The construction and property industry accounts for nearly 20 per cent of Sweden's carbon emissions and generates just over 30 per cent of all waste in Sweden. At Castellum, we do not have just the ambition to drive the transition to a more sustainable society. We act. The value creation model shows how we use business intelligence to plan and act smartly, to exert our influence, and to create sustainable values for our stakeholders. Our ambition is to make a positive contribution to society.
1. Resources that Castellum uses
749 properties at a value of SEK 154 Bn and a total area of 5,7 million square metres
More than 500 employees
A strong brand
Nearly 11,000 suppliers and contractors
8,000 commercial leases
760 green leases
Natural resources in the form of energy, water and materials
2. Castellum develops successful workplaces and smart logistics solutions
Project development
Transactions
Property management
3. The value Castellum creates for its stakeholders
Satisfied, sustainable tenants
CSI: 75
45 per cent sustainability-certified properties
76 solar PV systems installed, corresponding to 11,939 kW
922 charging stations provided
Net lettings: 29,000 sq. m.
106,000 shareholders
Net income for the year: SEK 1,750 M
Growth: 9.5 per cent per share in income from property management
Despite the dividend on hold, 3,175 per cent total return since 1997
33 per cent of turnover is EU Taxonomy-aligned
A green share, Nasdaq Green Equity Designation
Committed employees who are developing
All employees are offered a physical fitness subsidy
More than 16,000 training hours completed
Low level of sick leave (2.9 per cent)
Good equality (42 per cent women / 58 per cent men)
Robust, long-standing supplier relations
Code of Conduct applied in all supplier partnerships
SEK 124 M in energy optimisation projects
353 framework agreements
Goods and services purchased: SEK 8,750 M
4. Castellum's ambition is to make a positive contribution to society
Reduced environmental and climate impact
Castellum makes efficient use of natural resources, reduces resource consumption and carbon emissions to create a sustainable asset portfolio:
63 per cent reduction in carbon emissions since 2007
4 per cent reduction in energy consumption
Castellum promotes biodiversity
Increases the proportion of circular materials
Strong positive impact on society
Castellum develops sustainable properties and promotes positive urban development.
Castellum promotes health, wellness and productivity for its employees and tenants.
Through WELL at scale, Castellum has a positive influence over 18,000 of its tenants' employees as regards health and wellness.
Major positive financial impact
Castellum is a profitable company that contributes financially to various stakeholders:
SEK 558 M in salary and remuneration to employees
SEK 8,750 M to suppliers and contractors
SEK 15 M in tax and SEK 14 M in contributions to local communities