a:place
Stockholm
Welcome to a:place
Imagine if your workplace was a bit more like a second home. A place that feels exactly right for you and your needs. Where you can reach your full potential, whether you work best surrounded by people in the lounge next to an open fire or in peace and solitude. A place that makes everyday life easier, provides space for much-needed breaks and caters to you as a whole person, not just your professional role. From work-life balance to life balance. We've created this place. We call it a:place.
This could be your:place
A boutique office for everyone who lives, works and spends time in Kista, where work and private life can co-exist, and where there is room to grow as a person. That's what a:place could be for you and your colleagues. Turning a:place into your:place is a process that we initiate with you at our very first meeting. We listen to your needs and always aim to find solutions, so however unusual your idea might seem to you, it's always worth asking the question. We tailor your experience entirely to your needs and preferences.
Areas from 150 to 7,000 sqm
Close to services and communications
Sustainability certification
Work:place
Meeting place
It's easy to entertain customers and other visitors here. The building contains shared conference rooms of various sizes, and there are plenty of smaller meeting rooms on the different floors. You also have access to Castellum's auditorium just a few minutes' walk from a:place.
Focus place
A:place offers everyone the opportunity to work in the environment that suits them best, whether it's a secluded space or open social areas. The offices are divided into zones offering different paces and noise levels.
Connected place
Many people working in Kista have the world as their workplace, so it goes without saying that state-of-the art video conferencing equipment is installed here. Creating the necessary conditions for reducing business trips is also important for sustainability.
Our basic offering
| | |
| --- | --- |
| Services: | Visitor service and parcel management |
| Gym: | Indoor and outdoor gym, Kampsportslabbet |
| Café: | Lunch and catering available |
| Meeting centre | Conference rooms for 2 to 200 people |
| Leasable area: | 400–4,500 sqm |
| Premises type: | Office, office hotel, coworking space |
| Address: | Torshamnsgatan 27 |
| Architect: | ElinderSteen |
| Number of storeys: | 7 |
| Certifications: | BREEM, GOLD |
Life:place
Gym:place
'The best workout is the one you actually do' is a statement that's worth bearing in mind. With a gym, PT, massage and yoga studio, there's every opportunity to include that all-important exercise into your daily life at a:place.
Pause place
Whether you want to be alone a quiet room or the orangery, sink into an armchair in the entrance lounge or get some fresh air in one of the outdoor areas, the spaces in a:place allow you to take the break you need.
Service place
Your heroes at a:place will definitely be our hospitality managers at the service desk. They're the ones who greet your visitors and help you organise dog sitting, taxi bookings, parcels, meeting room bookings and catering. Whether you need a change of car tyres, car washing, a pod studio, a bag of groceries or something else, we'll fix it.
Green entrance
Lounge with open fire
Visitor service
Parcel management
Catering
Meeting centre with conference rooms
Office hotel with coworking space
Gym and yoga studio
Shower and changing rooms
Garage with bicycle storage and car charging stations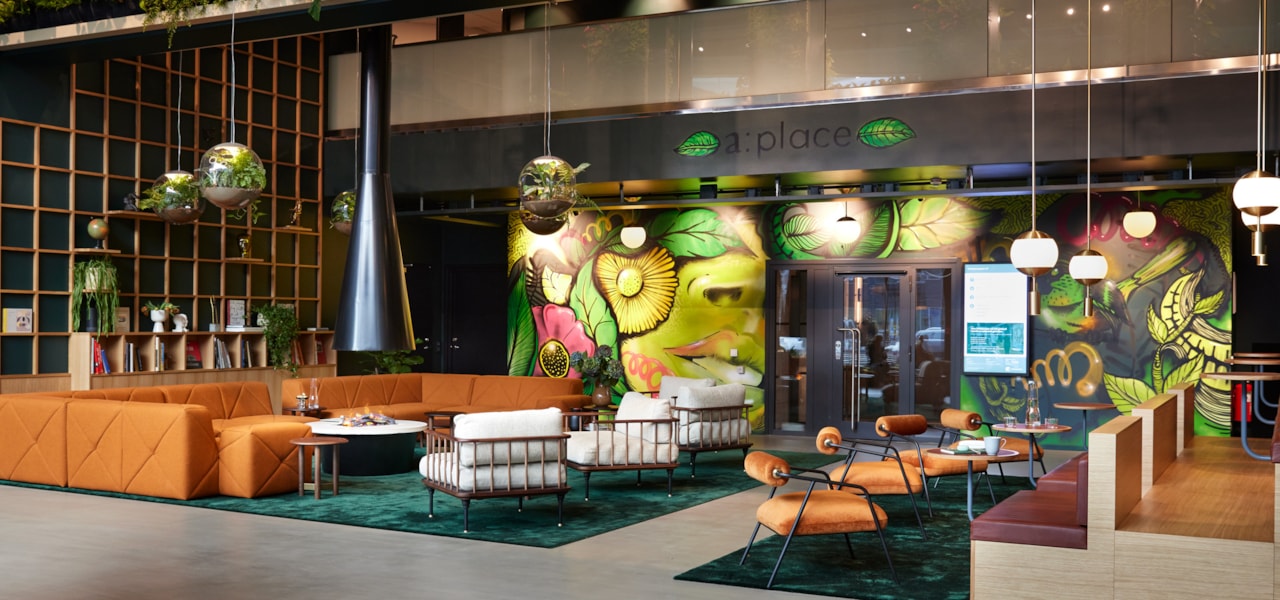 Sustainable:place
Needless to say, A:place is covered by Castellum's overall sustainability policy. A: place is also certified according to LEED GOLD EB: O&M (Operation and Maintenance). This means that all of our daily management is permeated by sustainable thinking. We work with Grön El (electricity produced from renewable sources) and suppliers with environmental policies. When we adapt our premises to new tenants, we primarily use environmentally friendly alternatives.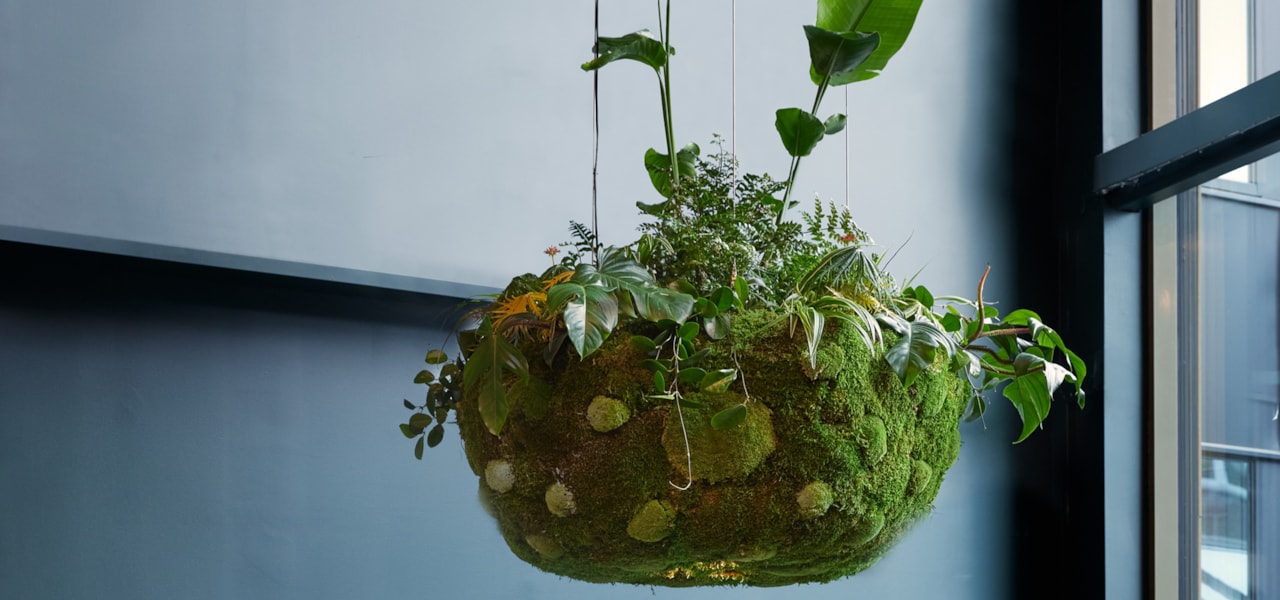 "We always strive to create a harmonious environment with more greenery, art and an even wider range of services in the area."
Carl-Michael Augustsson
Business developer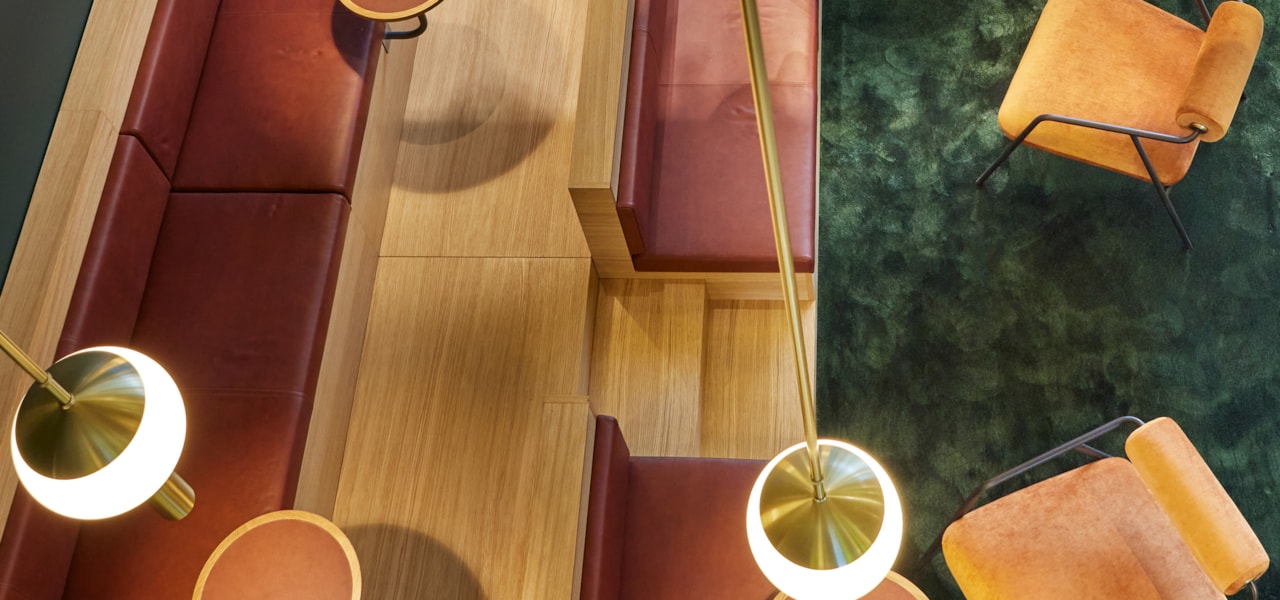 Kista:place
Kista is attractively located close to the E4 motorway, commuter train and metro connections, Stockholm Arlanda Airport and Stockholm's city centre. Distances are short in the area, with eateries, transport connections and services never more than a few minutes' walk away. From a:place you can walk to the metro station or Helenelund commuter train station in 7 minutes.
Why choose Castellum?
We've got the premises
With one of Scandinavia's largest stocks of office premises, we offer an extensive range of premises in different locations. We also offer fully equipped, turnkey offices in several cities, as well as fully serviced coworking spaces with 24/7 access and a large range of services.
We work sustainably
As the Nordic region's most sustainable property company, we make sure that all our new build projects are environmentally certified. In addition, we offer tenants everything from green leases to energy-efficient, climate-neutral properties, always with a safe, healthy working environment.
We look around the corner
To meet tomorrow's needs, we follow the latest research on working life, learn from new findings, carry out our own surveys and publish the annual trend report Worklife of the Future. However, our most important monitoring of future trends takes place through our daily dialogue with tenants.
We are local and close at hand
We show strong local commitment, and have own staff in all locations where we operate. This allows us to provide the personal contact and local knowledge we know is so important. We manage all of our buildings, and as a customer you always have access to a dedicated house team who make sure you're happy with us.