About Castellum
Sustainability certifications
One key building block in the property industry's sustainability initiatives is certifications. Essentially all new major office blocks and logistics buildings have some form of certification today. Castellum primarily uses Miljöbyggnad level Gold, for new constructions and more extensive reconstruction. For existing buildings, the goal is LEED O+M, level Gold.
Certification guide
Sustainability certifying an office building means taking responsibility for a sustainable future. But it is much, much more than that. A sustainability certified building has lower energy consumption, has a higher value on the market, and is more attractive to tenants and employees who are becoming increasingly environmentally aware. There are several different kinds of sustainability certifications, which involve third-party audits of sustainability programs and the building's sustainability performance. Castellum has chosen to work with the following:
Our certifications

Miljöbyggnad
Miljöbyggnad (Swedish environmental building)
Miljöbyggnad is a Swedish system for the sustainability certification of buildings. The system is owned and developed by the Sweden Green Building Council, which also issues the certifications. Miljöbyggnad has three levels: Bronze, Silver, and Gold.
Bronze is the introductory level, where compliance with legal requirements or recommendations is essentially sufficient. The certification shows that the building is in compliance with all requirements and regulations.
Silver is a clear signal that the property owner is committed to environmental issues, and keeps both the building's occupants and visitors in mind. Factors including sun protection, sound environment and ventilation must far exceed the legal requirements.
Gold is for the most ambitious buildings with explicit environmental profiles. The requirements are strict; for example, radon content may not exceed 25 per cent of the statutory requirements. Moreover, the indoor environment must be extremely sound.
Castellum certifies all newly built office properties under Miljöbyggnad level Gold. All newly constructed warehouse and logistics properties are certified under Miljöbyggnad level Silver.

BREEAM
BREEAM, from the United Kingdom, is the world's most frequently used system for the environmental assessment and sustainability certification of buildings. BREEAM-SE is an adaptation of the system to Swedish conditions. The system is used to certify newly produced buildings in a number of areas such as energy consumption, indoor climate, water management, and waste management. Stringent requirements are set on everything from biodiversity to construction materials and energy efficiency. Extra points can be awarded for the level of innovation used in a building's technical solutions.
BREEAM In-Use was created in 2009 to improve existing buildings and targets primarily property owners, investors, property managers, and tenants.

LEED
The LEED system, from the United States, ranks as the best-known assessment system internationally and has the Sweden Green Building Council as a partner. There are several different LEED systems, from individual residences to entire cities. The certification is divided into four levels: Certified, Silver, Gold, and Platinum. LEED aims at a transformation of the construction industry through strategies for achieving seven priority goals:
Reduce contribution to global climate change
Enhance individual human health
Protect and restore water resources
Protect and enhance biodiversity and ecosystem services
Promote sustainable and regenerative material cycles
Establish a sustainable economy
Enhance community quality of life
Using LEED (O+M), property companies can certify existing buildings and focus on their operation and maintenance.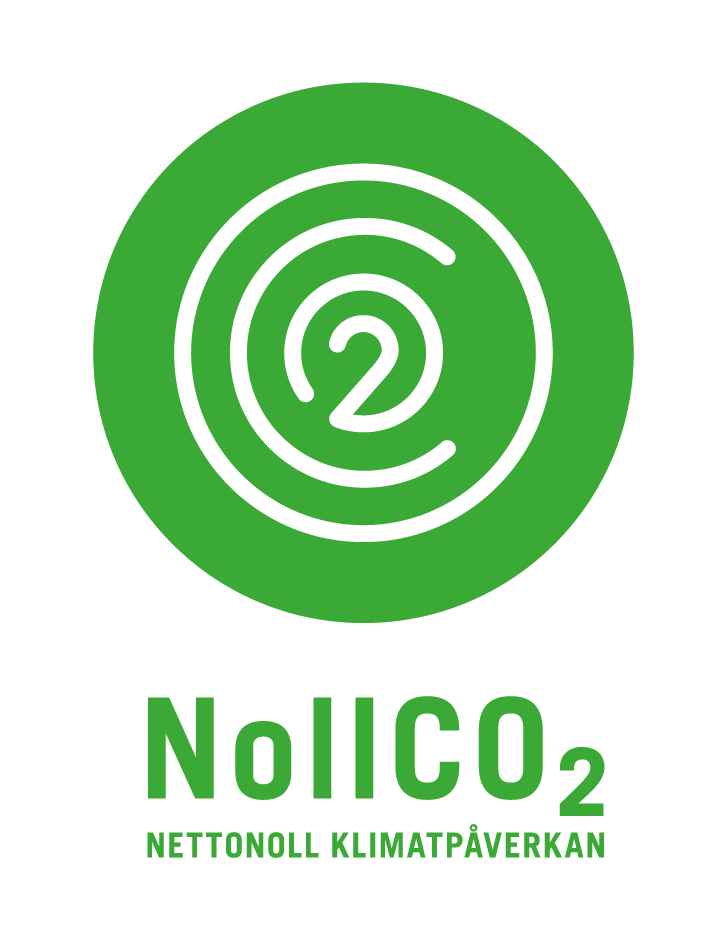 NollCO2
NollCO2 is a supplementary certification for Miljöbyggnad, BREEAM-SE, LEED, and the Nordic Swan ecolabel that is used to help new constructions achieve a net-zero climate impact. NollCO2 is a highly demanding standard that will make it possible for Sweden to achieve its goal of climate neutrality by 2045.
The certification, which is managed by the Sweden Green Building Council, means that the climate impact of a property during its production phase is to be reduced by at least 30 per cent compared with traditional construction. Throughout its entire life cycle, the climate impact of the building will be reported and balanced using measures that lead to a net-zero climate impact. Achieving this requires precise initiatives early on in everything from choice of materials and technical systems to suppliers and contractors.

WELL
The WELL Building Standard is a global certification system that is aimed at improving health and wellness for people living, working, and using various built environments. The certification system is science based.
With new construction of offices, the possibility of WELL certification for the property is always investigated. By working with the system, Castellum can create positive health effects that help its tenants and their employees perform and be at their best.

EU GreenBuilding
EU GreenBuilding focuses on improving the efficiency of energy usage. The requirement is to improve energy efficiency by 25 per cent, or to use 25 per cent less energy compared with new construction requirements in the building regulations (BBR) of the National Board of Housing, Building and Planning.